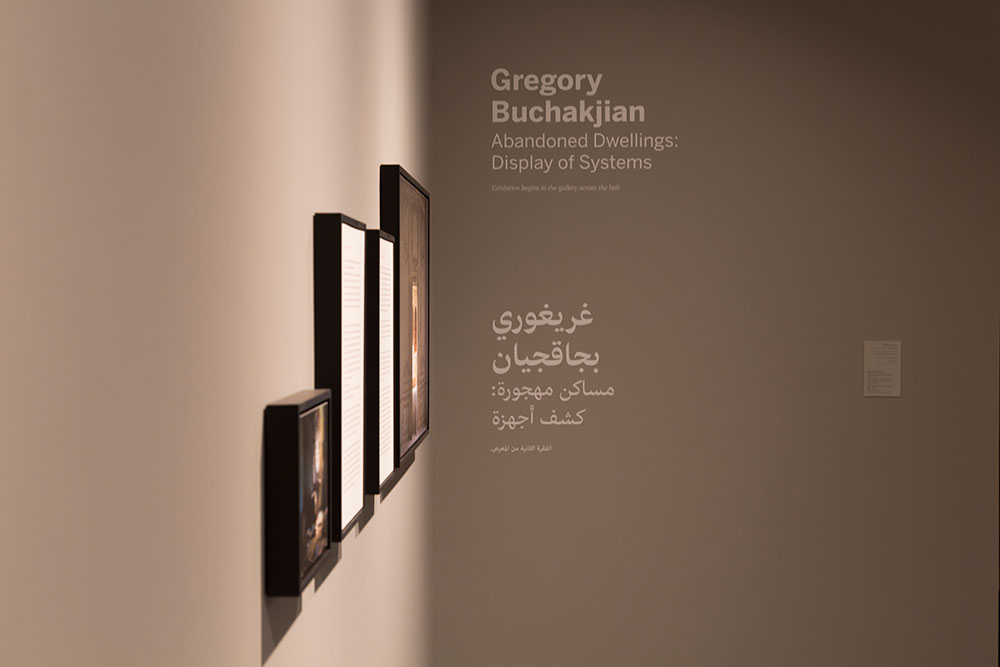 In 2009, Gregory Buchakjian decided to symbolically inhabit abandoned houses. This gesture consisted of recovering buildings whose inhabitants had been expelled either by wars or by real estate speculation. It is also a re- enactment of a sequence from Hamasat – Whispers , a documentary produced by Maroun Bagdadi in 1980 and chronicling the lives and the testimonies of the inhabitants of a country torn between war and hope. The film opens with the poetess Nadia Tuéni who, accompanied by a photographer, surveys the ruins of the city, moving towards the shore, and pronounces a litany:

"Beirut has become ruins. With time, ruins become beautiful. But I will not get accustomed to it. Beirut was ugly, maybe. But she was my city. She was bad, maybe. But she was my city."

Between 2009 to 2018, forty people took part in the game despite the risks involved: unwelcome encounters, accidents, bugs, dirt. This performative practice echoes the principle stated by researcher Rebecca Schneider: performance can be engaged as what remains, rather than what disappears. Although condemned to extinction, the body can be approached in this perspective as "an archive and hosting a collective memory".
solo exhibitions
- Abandoned Dwellings, Display of Systems. Curated by Karina el-Helou, Sursock Museum, Beirut, 2018. >> view website

- Abandoned Dwellings [vol. 2], Villa Empain, Brussels, 2019 >> website

related publication
- Abandoned Dwellings. A History of Beirut

related texts
- The lives and deaths of inhabitants in abandoned houses, 2017
- Exhume ghosts from one's artwork (in French), 2018
- Abandoned Dwellings in Beirut. Wars and Transformation of the Urban Space. 1860-2015 (in French), 2016

selected reviews and interviews
- Kirsten O'Regan, Hyperallergic, 06'12'2018
- Tim Cornwell, Middle East Eye, 10'12'2019
- Sam Brennan, Al-Monitor, 03'12'2018
- India Stoughton, The National, 19'11'2018
- Iain Akerman, Arab News, 10'01'2020

abandoned dwellings bodies of work
- Abandoned Dwellings. Inventory
- Abandoned Dwellings. Archive
- Abandoned Dwellings. Typologies
- Abandoned Dwellings. Inside/Outside
- Abandoned Dwellings. Facts
- Abandoned Dwellings. Restitution
- Chez Takieddine el-Solh

prequel projects
- Sniper Pinhole, 2017
- Kolmanskop, 2013
- Leningrad, 2013